Overview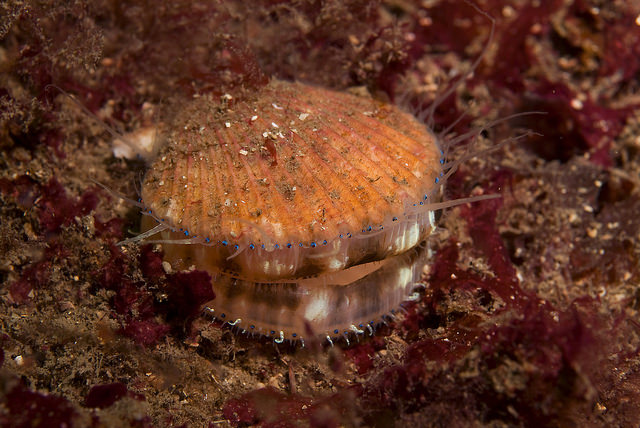 **UPDATE** The figure used on page 18 of the consultation document should read that 147 vessels recorded any landings of queen scallops between 2010 and 2015 and not 140.  This arises from updated data for 2015.
The final tonnage of queen scallops landed into the UK  by UK vessels for 2015 was 12,458.**
This consultation seeks views on the introduction of new management measures in the queen scallop fishery in ICES divisions VIa (north coast of Northern Ireland and western Scotland) and VIIa (Irish Sea).
The UK queen scallop fishery is worth approximately £6 million per year and helps to sustain jobs in many coastal communities where other forms of employment may not be readily available.
However, there are concerns over the health of the queen scallop stock and recent levels of fishing activity. The queen scallop fishery around the Isle of Man had its Marine Stewardship Council (MSC) sustainability certification suspended in 2014, primarily in response to stock assessments in the territorial sea that showed reduced biomass. There are also concerns over the level of fishing effort in the wider fishery.
As a result of correspondence from some queen scallop fishermen and processors about the fishery, a working group was formed which included fishermen, processors, fisheries administrations and scientists. Its aim was to assess the current status of the fishery and, if appropriate, develop management measures and reduce long-term risk.
Following significant discussion, the working group considered that in the short term the following management measures should be introduced to help ensure the sustainability of the stock and these form the basis of this consultation:
Increase the minimum conservation reference size (MCRS) of queen scallops
Introduce a voluntary closed season
Introduce limits on the number of vessels able to prosecute the fishery, specifically via entry restrictions
To inform longer-term management options, views are sought on additional management measures which were also considered by the working group, but which were either not supported in the short-term, or required the development of more specific proposals. It is not intended that any of these additional measures be introduced as a direct result of this consultation. However, responses will help inform future considerations for the fishery. These are:
Effort reduction measures (restricting time that vessels can fish)
Catch quotas
Closed areas
Gear-specific management
Why your views matter
This consultation is being conducted on behalf of the five UK and Isle of Man Fisheries Administrations.
The purpose of this consultation is to seek the views of those with an interest in queen scallop fishing, in order to inform policy decisions regarding the future management of the fishery.
Consultation responses will be analysed and considered during the subsequent decision-making processes. Final decisions on the issues under consideration will also take account of a range of other factors, including any other available information and research evidence.