1.1 Many of us find it challenging to make healthy choices, particularly when food and drink high in fat, salt and sugar is cheap, widely available, and heavily promoted. As a consequence, we are consuming significantly more calories than we need, with around 20% of all calories and fat, and 50% of sugar coming from so-called 'discretionary foods'.
1.2 Poor diet is associated with significant harms to public health and wider socioeconomic performance. Much of that harm is driven by overconsumption leading to people becoming overweight and obese. A good diet and healthy weight significantly reduces the risks of developing type 2 diabetes, 13 types of cancer, and other diseases including cardiovascular disease and depression.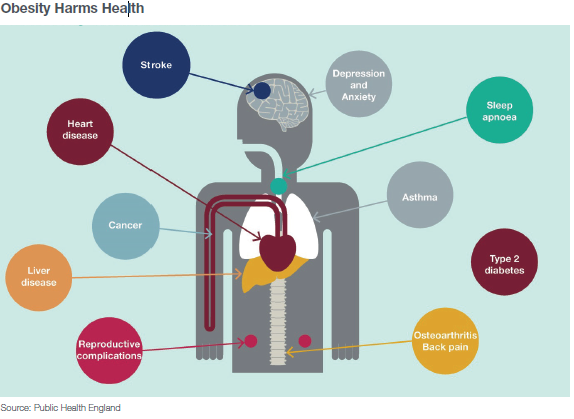 1.3 The food and drink industry has a pivotal role to play in leading, enabling and supporting healthier purchasing. We know that marketing boosts purchasing of foods high in fat, salt and sugar, which are already over-consumed.
1.4 Significant work is already well established in Scotland – such as the Healthyliving Award and the Scottish Grocers Federation Healthy Living Programme which help caterers and small retailers to offer healthier choices. These voluntary schemes have informed the development of Scotland's mandatory Healthcare Retail Standard which sets strict criteria for hospital food and drink provision and in-store promotions.
1.5 There is growing recognition across industry of the need to support healthier diets. Some progress has been made through voluntary action – such as front of pack labelling and removal of confectionery from some checkouts. However, we want to enable industry to go further so we can deliver the scale and pace of change needed.
1.6 In 15 years, progress towards meeting the Scottish Dietary Goals has remained stubbornly challenging. Furthermore, action is inconsistent across the food and drink sector, leading some to call for a level playing field across retail, catering and manufacturing. There is clearly no single solution, rather a wide range of regulatory and other action is required to create a food environment that better supports healthier purchasing.